November 24-26, 2023
Here in Oregon wine country, Thanksgiving is a festive occasion that brings together friends and family, creating unforgettable moments as they raise their glasses in gratitude during the holiday season. Thanksgiving Wine Country Weekend invites enthusiasts to savor the rich flavors of carefully selected wines, enhancing the festive atmosphere with every sip.
Thanksgiving Wine Weekend is a long-standing tradition in Tualatin Valley and the greater Willamette Valley. This annual event features open houses at select Tualatin Valley's wineries for a weekend of special tastings, new wine releases, special pairings and more.
All wineries are closed Thanksgiving Day. 
Thanksgiving Weekend Wine Events
Alloro Vineyards | November 24-26 | 11 a.m. to 4 p.m. | $80 per person
Celebrate Thanksgiving with friends and family inside the cozy setting of Alloro Vineyards' Tasting House and enjoy seasonal, bountiful grazing boards expertly matched with Alloro's single-vineyard estate wines. All guests are required to be 21 and older.
Amaterra Winery | November 24-26 | Reservations required | $75 per person (plus one-time $25 membership fee, if not already a member)
Enjoy Amaterra's "Estate Tasting Experience" this Thanksgiving weekend. The experience begins with a welcome pour and tour from Amaterra's wine experts. The tour continues in the barrel cellar where you will be guided through a wine pairing, where you will learn about the site's terroir and soil types, as well as about Amaterra's wine and food.
Ardiri Winery and Vineyard | Reservations recommended, not required
Ardiri Winery will host an open house with live entertainment, holiday gift shopping and a wine sale. Plus, enjoy a holiday tree lighting on Friday at 6 p.m., complete with the Dicken's Carolers. Ardiri will be open for extended hours. Check website for more details.
Blakeslee Vineyard Estate | November 24-26 | 11 a.m. to 5 p.m. | Reservations required | $30 tasting fee
Savor "Sheila's Hot Spiced Wine" or enjoy a wine flight while listening to live music and nosh on s'mores.
Blizzard Wines | November 22 | 5:30-8:30 p.m. | Reservations required | $70 per person
Kick off the weekend with a pre-Thanksgiving event at Blizzard Wine's "Champagne Party." Taste four exquisite Champagnes from France at this festive one-day event.
Cooper Mountain Vineyards | November 24-26 | Reservations required | $35 per person
Sip and savor special tastings and food pairings at Cooper Mountain Vineyards' "Thanksgiving Open House."  Tualatin Valley's only biodynamic-certified winery.  Wines will be paired with artisanal cheeses curated from Cowbell Creamery, which recently took 2nd place at World Le Mondial De Fromage–the most prestigious cheese competition in the world–in Paris, France.
Dion Vineyards | November 24 & 25 | 11 a.m. to 4 p.m.
Join Dion Vineyards for their "Season Finale" weekend before they close for the season. Enjoy special pricing for the weekend's tastings, which includes light appetizer plates. Stock up for the holidays and the busy entertaining season with friends and relatives and buy special wines during their cellar sale. When gift-giving, good wine is always appropriate!  (Closed Sunday)
Freja Cellars | November 24-26 | 11 a.m. to 5 p.m.
Experience Freja Cellars, which is open to the public for special events, as they invite you to their open house this Thanksgiving weekend. Taste vintage Pinot Noir and 2022 Albarino. Tours of the winery will be available upon request.
Ponzi Vineyards | November 24-26 | By appointment | $110 per person ($25 deposit, per person)
Explore the beauty and bounty of Oregon at Ponzi Vineyards's "Locavore Tasting Experience." This unique tasting is a partnership with local artisanal producers and will take you on an exploratory journey of the best regional ingredients, paired with Ponzi's most exclusive Chardonnays and Pinot Noirs. This experience is offered weekends throughout the month of November.
(Please check this page often, as more wineries and more information about offerings will be added as more details are announced.)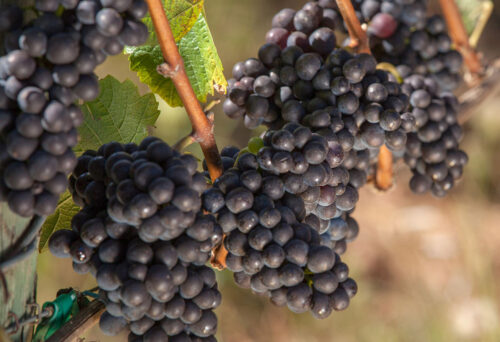 Wineries Open Thanksgiving Weekend 
Most of Tualatin Valley's wineries are also open during Thanksgiving weekend (closed Thanksgiving Day). Reservations are required at most wineries. Please check individual wineries for reservations and information.
Stay safe this Thanksgiving holiday. Please don't drink and drive.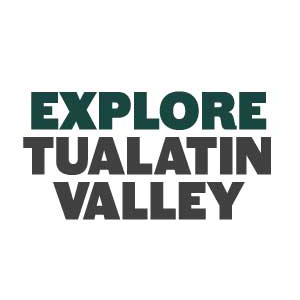 Sign Up For Our E-Newsletter
You'll Love Our E-Newsletter! Timely events, trip ideas, and touring plans that help planners visiting the Tualatin Valley.
Plan your Oregon's Tualatin Valley Getaway
Discover the hidden gem of the Tualatin Valley, where nature, culture, and adventure await you this fall. Order the latest Fall Inspiration Travel Guide from Explore Tualatin Valley and get ready to explore, taste, and enjoy this amazing destination.