What's Great About This Region
Whether you're a detailed planner or spontaneous weekender, Tualatin Valley is your home base for exploring Northwest Oregon. While it's just a short hop to Portland, the Willamette Valley, and the Oregon Coast, here, the only "must do" items on your list are the activities you enjoy most…experienced at your own pace. There's plenty of fun for all just waiting to be discovered. So bring your curiosity, sense of wonder, and a pair of comfortable shoes and find out what our valley has to offer.
What You'll Find Here
Friendly faces. A warm welcome. And an experience for every interest.
More to Explore
Itineraries
We've done the homework so you don't have to. Choose one of our sample itineraries to skip the planning and get right to the fun stuff.
Tour Routes & Trails
Wines. Ales. The great outdoors. Whatever your ultimate destination, walk, drive, peddle, or paddle your way across Tualatin Valley with these mapped guides.
Upcoming Events and Festivals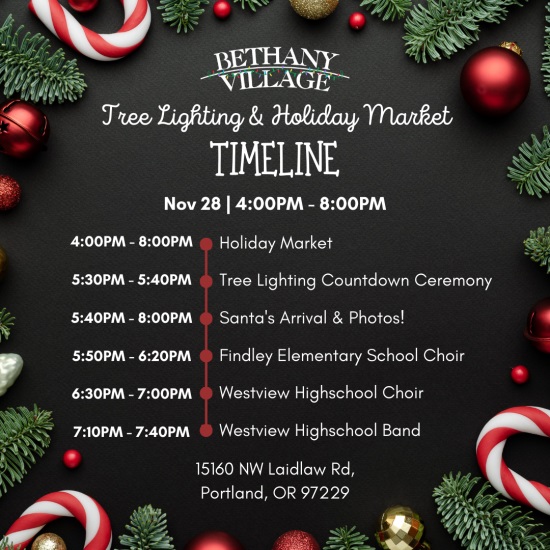 Nov. 28, 2023
The tree lighting countdown will happen at 5:30 PM in the plaza located above the Bethany Village Fountain. Followed by the arrival of Santa Claus to his holiday tent where everyone can get a free picture with Santa Claus...
Nov. 30, 2023
From classical guitar to classic rock, enjoy music by Avi Haviv!Free Event, no cover.Learn More >>>
Nov. 30, 2023 - Dec. 3, 2023
Passengers bussing home to Chicago for the holidays find themselves stuck in Iowa when a blizzard shuts...
Nov. 30, 2023
Old Town comes alive as visitors shop local this holiday season! View art, chat with artisans and...