The area is served by major interstate and state highways, including Interstate 5, U.S. Route 26 (US-26, also known as the Sunset Highway) and Oregon Route 217 (OR-217), and a number of Oregon state roadways, making it an easy destination to get to and around.

Tualatin Valley is approximately 30-40 minutes from the Portland International Airport, 90 minutes from Mt. Hood, and 90 minutes from the Oregon Coast.
Transportation In & Around Tualatin Valley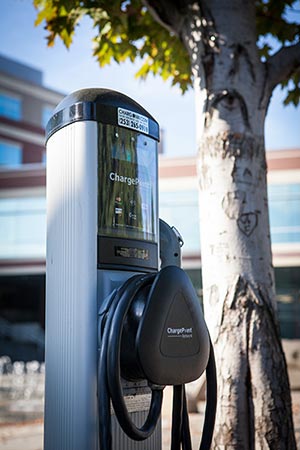 There are many ways to get around. We are served by ride share companies in our urban centers. Trimet, which operates buses and the MAX light rail in the Portland Region, also serves our area.
For a cost-effective way to get to the Portland International Airport, local company MetroCab offers flat-rate rides. Flat rates are per ride, up to four people. MetroCab also offers private tours to Multnomah Falls.
Want to explore wine country? Several tour companies offer private and group wine tours.
Electric Vehicles Are Welcome Here
Have an electric vehicle (EV)? No worries, there are plenty of places to charge your car throughout the area.
Electric vehicle chargers are available throughout the area, ensuring that your car doesn't run out of juice before you do.
Tualatin Valley boasts nearly 70 public electric vehicle (EV) charging stations. Many charging stations are located at gas stations, libraries and Fred Meyer grocery stores, as well as at many of our local attractions.Save
EV Charging Stations in Tualatin Valley
Plan your Oregon's Tualatin Valley Getaway
Discover the hidden gem of the Tualatin Valley, where nature, culture, and adventure await you this fall. Order the latest Fall Inspiration Travel Guide from Explore Tualatin Valley and get ready to explore, taste, and enjoy this amazing destination.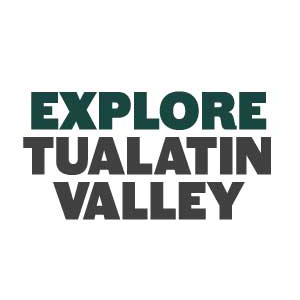 Sign Up For Our E-Newsletter
You'll Love Our E-Newsletter! Timely events, trip ideas, and touring plans that help planners visiting the Tualatin Valley.