A road trip is a great way to travel as it allows you to create your own itinerary and stop along the way to explore and experience new places like a local. Whether you're driving to Oregon's Tualatin Valley for a day trip or you plan to stay a week, these road trip tips will help make your trip a memorable one for you and your passengers.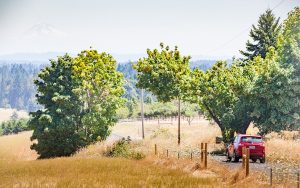 Pack A Cooler
With a variety of wineries and breweries to visit in the area, you'll likely find a new favorite. For this reason, pack a cooler in the car so you can safely transport any bottle purchases home with you.
Confirm Your Reservations
Before heading out onto the road, make sure you confirm all of your reservations. Many restaurants and activities are back open to the public with possible changes to offerings and hours. As travel advisories continue to fluctuate during this time, it's best to call ahead to check that businesses are open and accepting reservations.
Bring Reuseable
Don't forget to pack reusable water bottles, plates and utensils if you plan to stop along the way for a bite to eat. You never know when you'll find a great picnic spot and having extra supplies guarantees you'll be prepared. This will also help cut back on any trash left behind at popular parks and attractions.
Stop at Local Farmers Markets
Plan to pick up fresh local goods and produce at Tualatin Valley's many farmers' markets. Weekday and weekend markets feature tasty fruits, vegetables and handmade items that make great souvenirs. Sample the best fresh foods of the region at their seasonal peak and create your own appetizing meal.
Be Respectful
When exploring on a road trip, pick up after yourself and leave the area better than you found it. To make this easy, bring a roll of trash bags with you in your car and clean up after any outdoor activities like picnics.
Remember to practice physical distancing and bring a mask on your travels as Oregon requires them both inside public buildings and outside in areas you can't practice physical distancing.