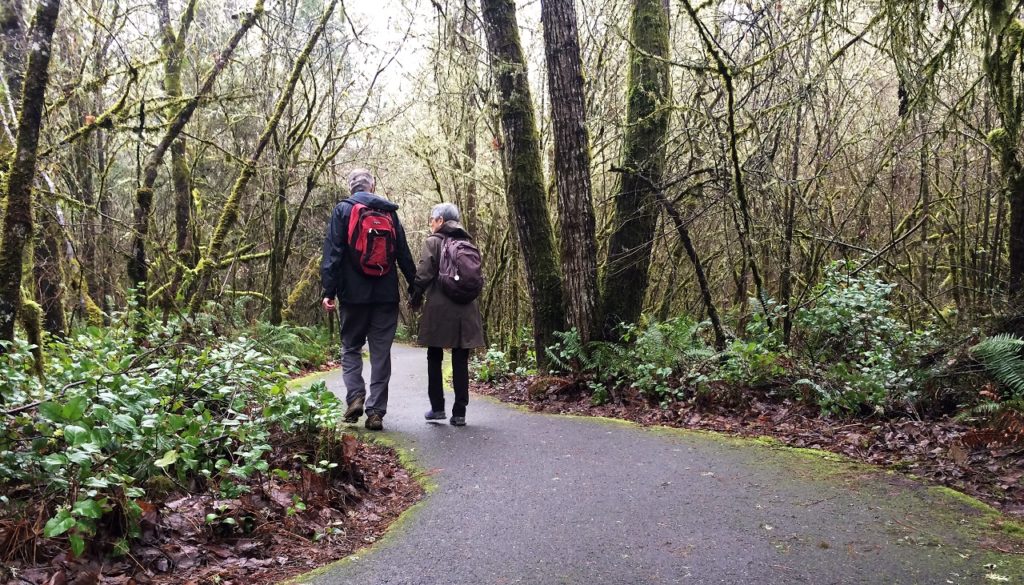 Here in Oregon, we don't let a little rain keep us indoors. Grab your rain jacket, rain boots (and, yes, maybe your umbrella) and head outdoors to welcome the first hints of fall.
Tualatin Valley has numerous nature parks, many with paved pathways, making them fully accessible to all. One of our favorite walks for when the skies turn cloudy is Tualatin Hills Nature Park. Located within Beaverton's city limits, this ecologically diverse nature park has 1.5 miles of paved trails and is home to a variety of birds, mammals and reptiles.
Another favorite spot is Jackson Bottom Wetlands, located in a rural area close to farms and wineries. This expansive wildlife preserve features 4.5 miles of gravel and natural trails. Birders flock to Jackson Bottom to view the natural activity from the wildlife viewing blinds.
Located in western Tualatin Valley, Killin Wetlands also is a popular spot for a fall nature walk. The park boasts easy walking trails and is a vibrant location for bird watching (it has one of the highest densities of the American Bittern in all of Oregon). The peat soil wetlands are idea for spotting beaver and river otters.
So, don't let a little rain stop you from exploring the outdoor beauty of Oregon's Tualatin Valley.