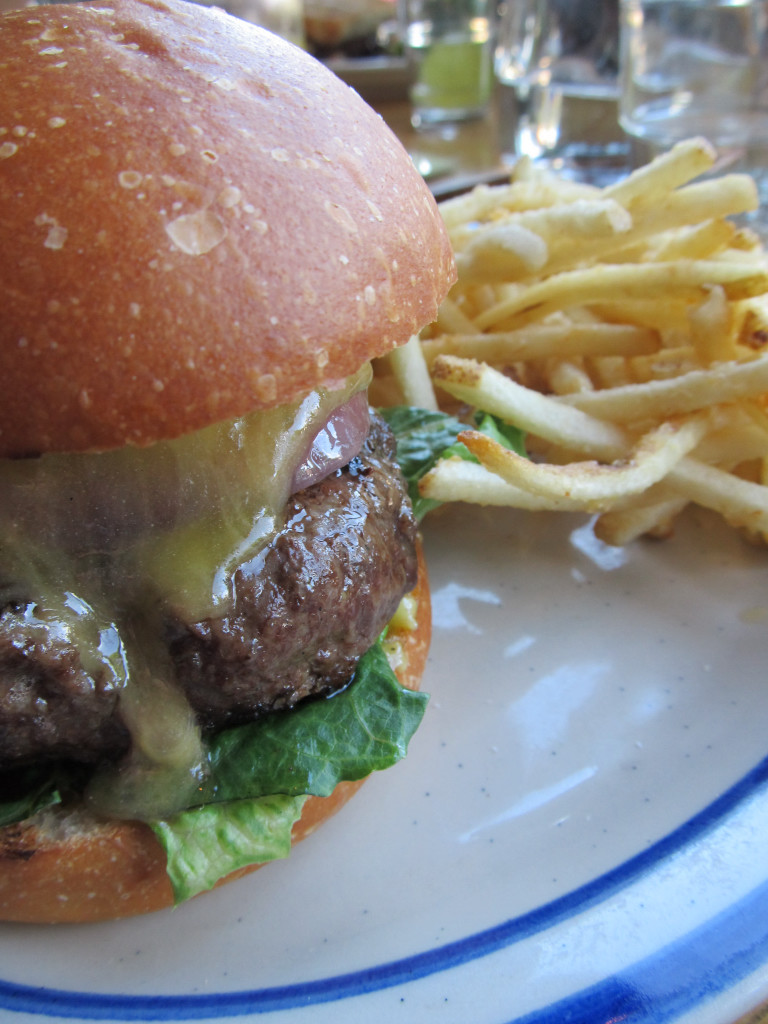 Do you ever get a crazy craving for a hamburger? If yes, then take comfort in that you are not alone. When that burger hunger strikes, you basically have to honor it. So, you might as well have a truly amazing burger in the Tualatin Valley! Read about some of our favorite below.
Bailey's Burger Shop
Bailey's Burger Shop, located on Tigard's Main Street, knows how to make a burger. Prepared with all-natural, grass-fed beef, these burgers are grade A, especially when you get the signature chili cheese burger.
Helvetia Tavern
Home of the "jumbo burger," Helvetia Tavern is one of the region's destination burger joints. These burgers are legendary, as is the jumbo burger, which is comprised of two quarter-pound thin patties, bacon and all the best fixings. The result is a wide-mouth burger held together by a plastic knife stuck in the middle of the bun as an anchoring piece.
Burger Stevens at BG's Food Cartel
In the fall 2020, beloved Portland food spot Burger Stevens moved their bright blue food cart to Beaverton's BG's Food Cartel. Known for their minimalist menu, they serve tasty "moist and crusty" burgers complete with lettuce, tomato, pickle, onion, cheese and house-made fancy sauce. Don't forget to add delicious extras like bacon, a grilled whole jalapeno, fried egg or grilled onions.
Fireside Grill
Vegans and vegetarians deserve to celebrate burgers, too! At Fireside Grill, Herbivores can order "The Portlander" burger: a vegan patty on a gluten-free bun with hummus, served with a salad dressed in lemon chia seed vinaigrette. Meat lovers can dive into a menu of delicious burgers, such as "The Vesuvius," a beef burger topped with jalapenos, grilled onions, melted pepper-jack cheese and chipotle tomato chutney.
ABV Public House
Don't miss the unassuming storefront ABV Public House, you might miss one of the best burgers of your life! Try the lamb burger, or the elk burger. Vegetarians and Vegans take notice, ABV also has an "Impossible" burger, which is also gluten-free. The larger burger menu can only be matched by the truly ginormous beer offerings. Order the "50-50 burger" that's made with ground bacon and ground beef for a bite that is 100-percent amazing.
decarli
Decarli is an upscale restaurant in downtown Beaverton's "Restaurant Row." mixes classic comfort foods with an exciting, culinary perspective. The "decarli burger" is a happy-hour burger with aged cheddar, house made aioli and potato bun. When paired with the delectable polenta fries, served with gorgonzola butter, you will leave stuffed and very happy, indeed.