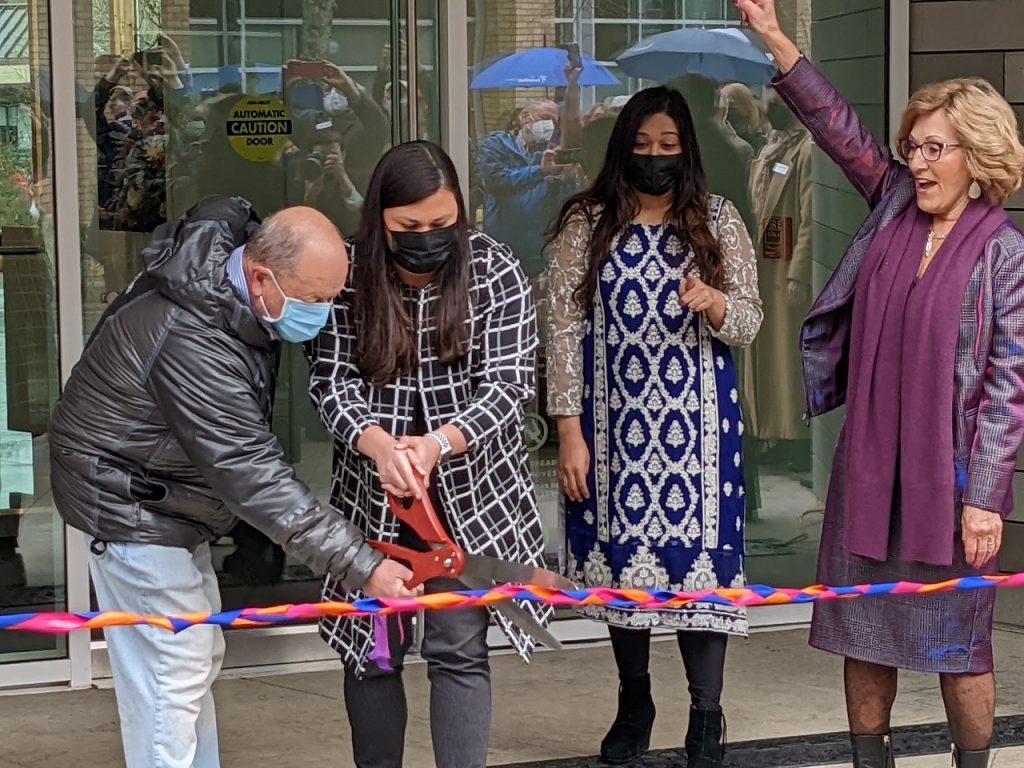 The Patricia Reser Center for the Arts celebrated its grand opening today with a ribbon cutting. Prior to the opening, The Reser unveiled its opening season with an announcement of its grand opening events, which begins with a performance by Nobuntu on March 8 in commemoration of International Women's Day, and continue with The Legendary Count Basie Orchestra on March 12, and Shine the Light: A Community Celebration on March 13, a free, day-long event featuring performances and fun engaging activities for the entire family.
Nestled near The Round between SW Cedar Hills Boulevard and SW Hall Boulevard, The Reser features a 550-seat theater, art gallery, rehearsal, workshop and meeting space, lobby, outdoor plaza and adjacent parking structure.
"We are led by our mission to bring the very best of the world to our stage, and to foster joy, connection, and understanding in our community," said Chris Ayzoukian, executive director for The Reser. "We are incredibly excited to welcome everyone from the region into this beautiful facility safely and with open arms."
The complete "The Reser Presents: Opening Spring Season" schedule includes the following upcoming shows:
May 14 – Mariachi Garibaldi De Jaime Cuéllar
May 22 – Kenny Endo
June 4 – Okee Dokee Brothers and Sonia De Los Santos
About the Patricia Reser Center for the Arts
The Patricia Reser Center for the Arts ("The Reser") unites artists, enthusiasts, individuals and communities, linking each with a sense of shared purpose and a touch of the sublime. The Reser is the cultural heart of a flourishing community centered in Beaverton, Ore. It continuously enhances the cultural life of the region, bringing people together in a space that's warm and welcoming, and where the art presented invites discovery, wonder and flights of imagination. The center eliminates barriers and thrives on access, shared experience and open hearts. The Reser honors the cultures and customs of its diverse community and, using the awesome power of the arts, creates opportunities for deeper understanding and authentic connections between people. For more information, please visit: https://thereser.org/.