Restaurant Row encompasses all of the establishments in the historic section of "Old Town" Beaverton
Downtown Beaverton is shaping up to be a culinary destination, which attracts locals, Portland diners and visitors alike. Beaverton's "Restaurant Row" is a collection of dining and beverage establishments within a block radius, providing a global dining experience to this city of less than 100,000 residents.
Several popular restaurants in the Portland Region have chosen "Restaurant Row" for their second and third locations, such as Ex Novo Brewing, which features Detroit-style pizza paired with its vast array of craft beers, the unique flavors of curries and tea leaf salad at Top Burmese Bistro Royal, and the comforting bowls of ramen from Japanese import, Afuri.
New cocktail bar Bar June recently opened on Restaurant Row. Portland's uber-popular Loyal Legion Oregon Beer Hall, with 70 beers and ciders on tap, opened in late 2021.
Beaverton brewery Binary Brewing Co.  pours its unique and popular craft brews at its new flagship storefront. Breakside Brewing's new beer garden, featuring five food trucks, opened in July 2023.
Koya Sushi is a high-end Japanese restaurant that uses fresh ingredients to create sushi, appetizers and classic Japanese dishes.
The newest addition to Restaurant Row is La Floridita PDX, a Cuban and Columbian-inspired cafe, which started at the Beaverton Farmers' Market.
Wine Bar and Bottle Shop in the Heart of Downtown Beaverton
Syndicate Wine Bar is downtown Beaverton's first wine bar and bottle shop. The bar features a growing wine library of more than 250 different wines, including their own, labeled under the Syndicate Wines label.
Established Restaurants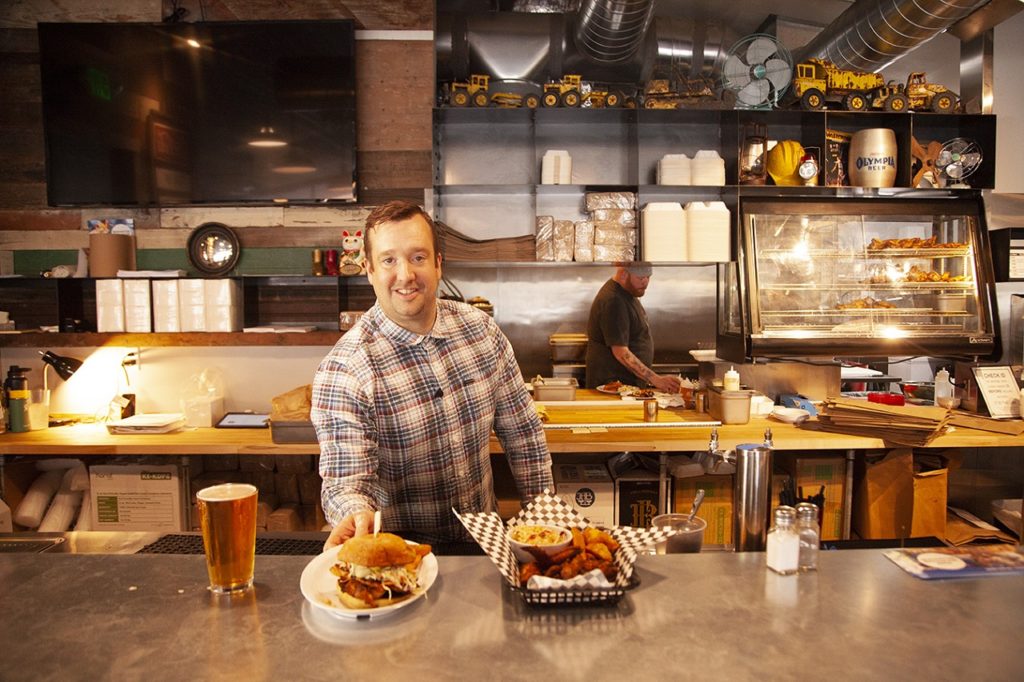 Big's Chicken  is a venture from four local chefs–including Ben Bettinger, winner of the "Thrill of the Grill" challenge in season 22 of Chopped–with a deep love for chicken. The restaurant's specialty is Alabama-style chicken. The chicken is smoked then slathered in a white barbecue sauce that they like to call "white gold." Enjoy the perfectly crisped chicken, which is best enjoyed alongside their house-made coleslaw and signature Jo-Jos.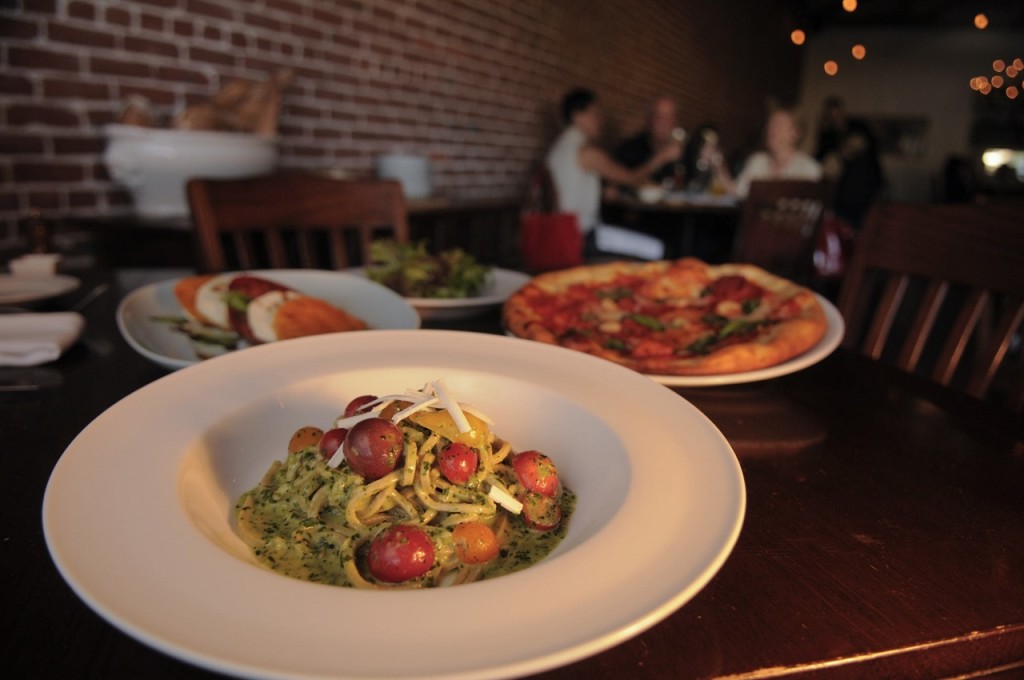 Decarli has been open since 2007 by husband and wife team Jana and Paul Decarli, decarli is committed to showcasing Oregon's bounty of seasonal ingredients with its daily menu of Italian dishes. Chef Paul Decarli's culinary style draws on his Swiss-Italian-American roots, with menu items such as pizzettas, linguini and oysters. The restaurant's interior reflects the Decarlis' approach to food and wine: inviting and authentic.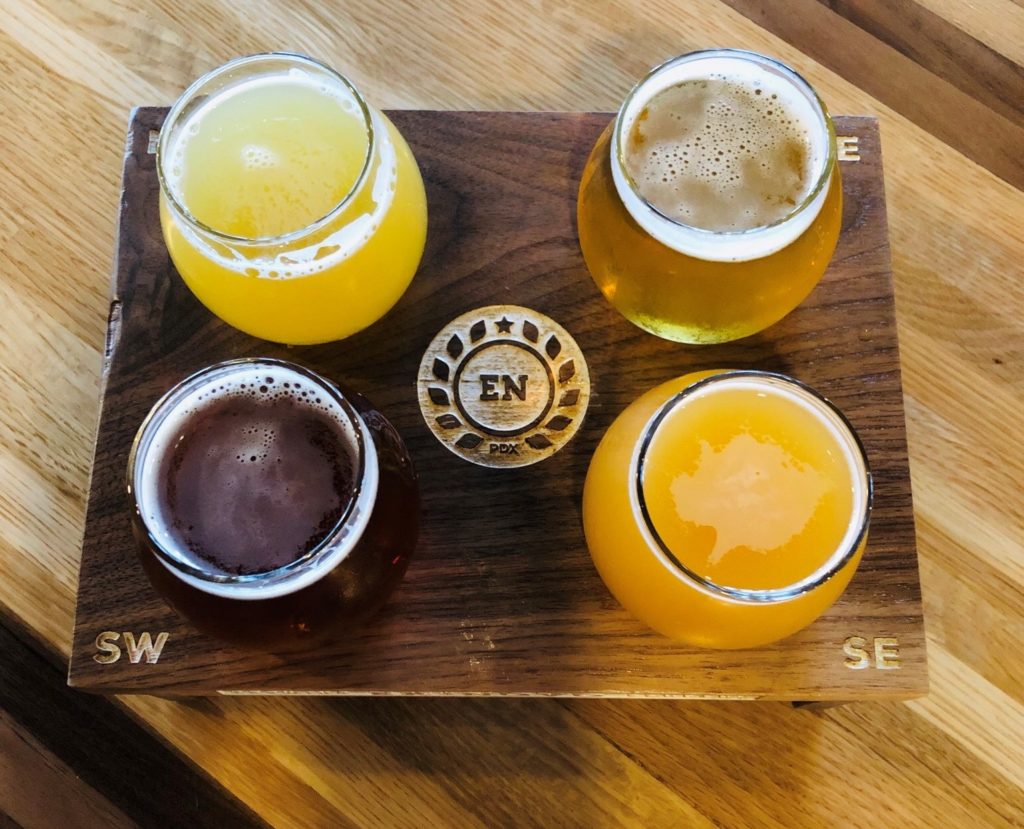 Ex Novo Brewing Company is a Portland-based craft brewery known for its hop-forward, malt-forward and sour craft beers and was established in 2014. It's second taproom in downtown Beaverton serves Detroit-style pizza, a rectangular pizza with a thick light and airy dough, which pairs well with the more than a dozen taps of Ex Novo beers. Ex Novo's mission is to donate 100% of net profits to charitable purposes.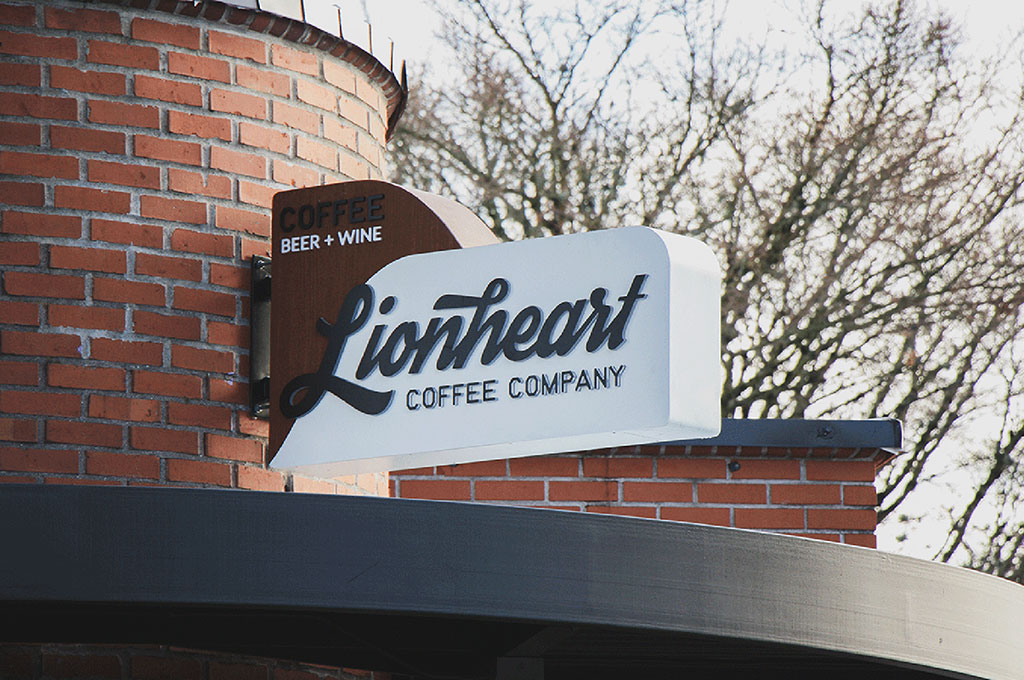 Lionheart Coffee Company opened its second location in downtown Beaverton, with its "experience bar," which allows patrons to try a breadth of brewing methods. In addition to coffee drinks, guests will find perfectly brewed matcha lattes, a variety of teas, kombucha, beer and wine, and breakfast.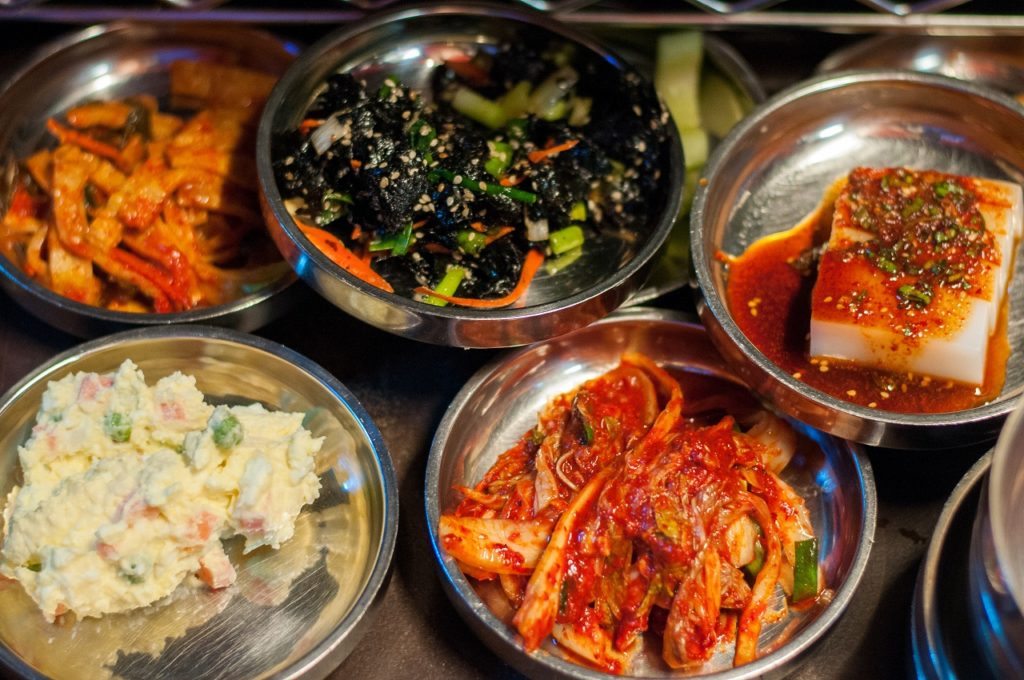 Nak Won  is the oldest restaurant on "Restaurant Row," and has for years been regarded as one of the best Korean restaurants in the Portland region. The newly renovated Nak Won offers generous portions of classic Korean dishes, such as bibimbap, haemul pajeon seafood pancake, kimchi stew and more.
Quick Bites
UR Mediterranean Restuaurant offers big flavors through its tasty menu of kebabs, shawarma, gyros, falafel and more. UR serves authentic Mediterranean food in a casual, fast-food style atmosphere (limited seating).
The Whole Bowl is a window-service spot that serves healthy bowls with brown rice, black and red beans, avocado, cilantro, black olives, cheese, sour cream and Tali sauce. Bowls are nut, gluten, wheat and hydrogenated oil free and diners can customize it to make it vegan. The Whole Bowl has seven locations throughout the Portland area.