Just minutes away from Portland, find myriad attractions and experiences the region has to offer. You'll be amazed what you will discover each season in Oregon's Tualatin Valley.
WINTER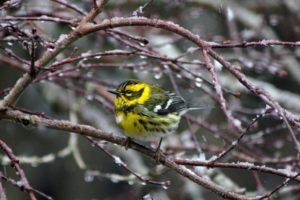 During the post-holiday months, it feels great to relax with a hot cup of 'joe (or tea). Tualatin Valley is center of the newest wave of coffee shops, where baristas carefully craft coffee drinks that will stave off the chill of winter.
The winter months are ideal for birdwatching. Observe birds of prey at the Tualatin River National Wildlife Refuge in Sherwood, Jackson Bottom Wetlands in Hillsboro or Killin Wetlands in Banks. These cool months offer prime sightings for bald eagles, red tail hawks, turkey vultures and other birds of prey. See the full list of nature parks >>>
SPRING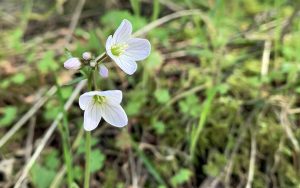 Crisp, cool spring weather brings many opportunities for outdoor adventure. Zip over Brunswick Canyon at Pumpkin Ridge Zip Tours, a 2.5-hour zip tour. At Tree to Tree Adventure Park, master the aerial ropes course, fly through trees in the zip-line park, or climb a tree in the Monkey Grove.
With spring flowers in bloom, this is the best time to cycle along the valley's two car-free trails Banks-Vernonia State Trail and the new Chehalem Ridge Nature Park, located in Gaston.
SUMMER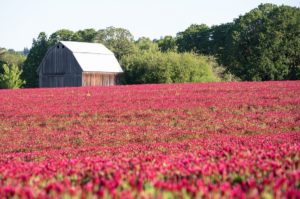 Tualatin Valley really comes alive in the summer months.  Farms are abundant here, and dozens of "u-pick" farms, farmstands and farmers markets allow visitors to explore and savor the tastes, scents and sounds of the Tualatin Valley countryside.
Also plentiful during the summer months are family-friendly events and festivals throughout the valley.  Events range from art and agricultural festivals, cultural celebrations, car shows, carnivals and fairs and more.
FALL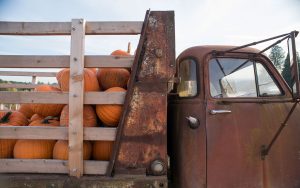 Fall is apple season, and whether you pick your own or buy them already picked, bite into a fresh, Tualatin Valley apple. Smith Berry Barn, Bell's Orchard and Oregon Heritage Farms offer a variety of apples for u-pick or ready-picked apples.
In October, pumpkin patches are open for harvest family fun throughout October. Tualatin Valley is home to many farms ready to roll out the carpet for autumn fun, such as Roloff Farms in Helvetia and Lee Farms in Tualatin.
YEAR-ROUND FUN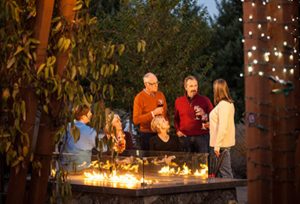 Estate wineries and craft breweries are enjoyed year-round. Whether you want to stay near a cozy fire during colder months, or toast to the warmer months on an outdoor patio, there are plenty of wineries and breweries close by to enjoy your favorite beverages.
When it comes to the multitude of things to see and do here, this is just the tip of the iceberg.