Meet Kevin Johnson and Beth Klingner of Dion Vineyard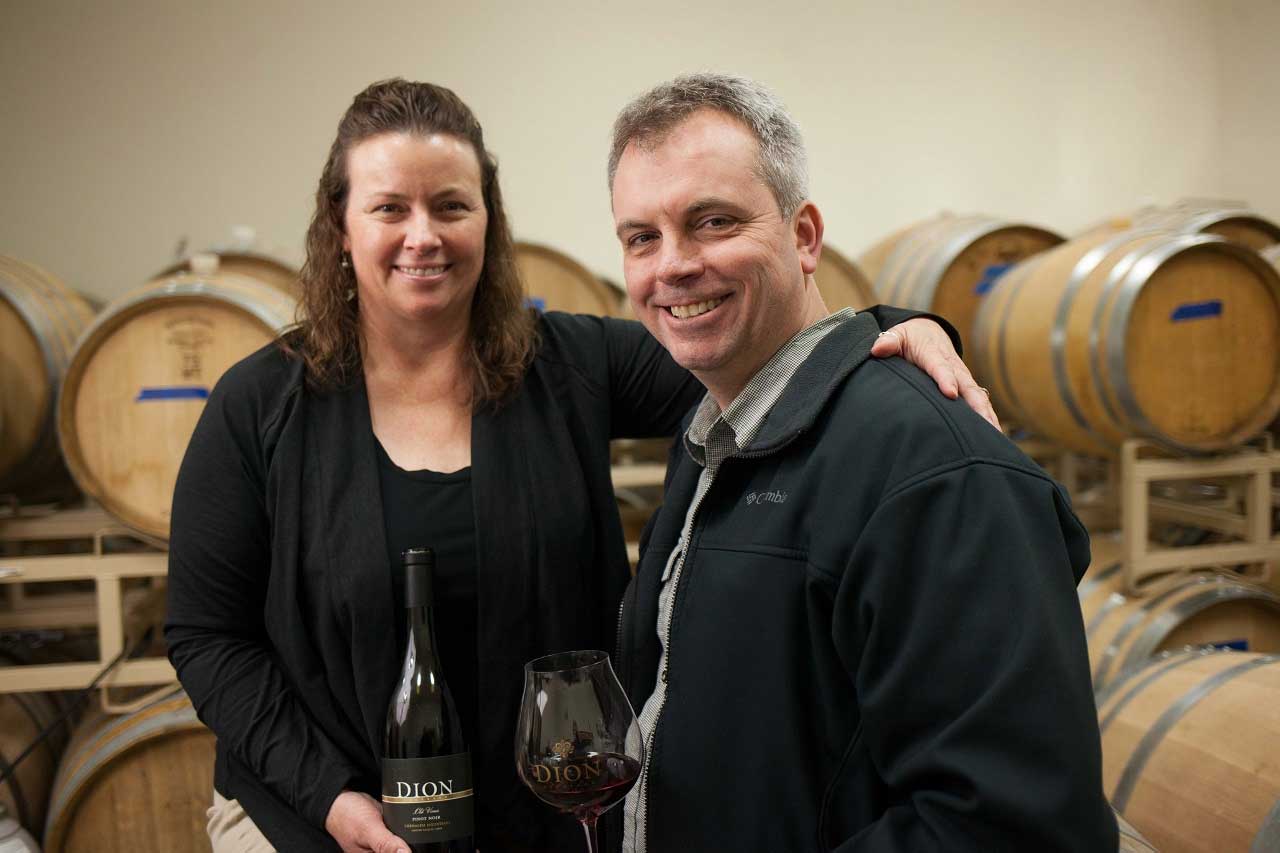 Dion Vineyard has a long history. The vineyard was started in 1973 by Ron and Joanne Johnson. Ron's father also was a winegrower, in Yakima Valley. Ron and Joanne started their vineyard, a five-acre piece of land, which grew to an abundant 60 acres.
Since 1973, Dion Vineyard has produced luscious grapes. Today, it's the family's second generation who are making wine from these 40-plus-year-old grapes.
As their vineyard grew, so did their family, with the addition of son, Kevin, and daughter, Laura.
Today, Kevin and his wife Beth have taken over winemaking duties at the family estate.
Save
Save
Save