Explore the Old Vines of Oregon Wine
One-Day, Weekend Trail

Tualatin Valley has been an important part of the history of Oregon. Some of the Pinot Noir vines remain among the oldest in the Willamette Valley, including one vineyard that was one of the first—if not the first—Pinot Noir planted in the Tualatin Valley. Tour the oldest vineyards in the valley, some dating back nearly 50 years ago.
Recommended Hotel (s):
First visit Ponzi Vineyards and Winery. Dick and Nancy Ponzi are regarded as pioneers in the Oregon wine industry. More than 40 years ago, the Ponzi family planted some of the earliest vines found in the Willamette Valley. Today, the second generation of the family runs the winery and crafts internationally acclaimed limited-production wines.
Planted in 1973, the 7.25 acres of vineyards at Ruby Vineyard and Winery produces premium Pinot Noir from some of the oldest own-rooted vines in Oregon. Enjoy the picturesque views of Mt. Hood at Ruby's new tasting room and taste Pinot Noir from Old Vines, as well as Chardonnay and Rose of Pinot Gris.
Next stop is Dion Vineyard in the city of  Cornelius. For more than 30 years, three generations have grown premium Pinot Noir, Pinot Gris and Chardonnay in Dion's 60-acre vineyard. Grapes grown in Dion's sustainable vineyard are used by a variety of wineries throughout Oregon, as well as in its own estate wines.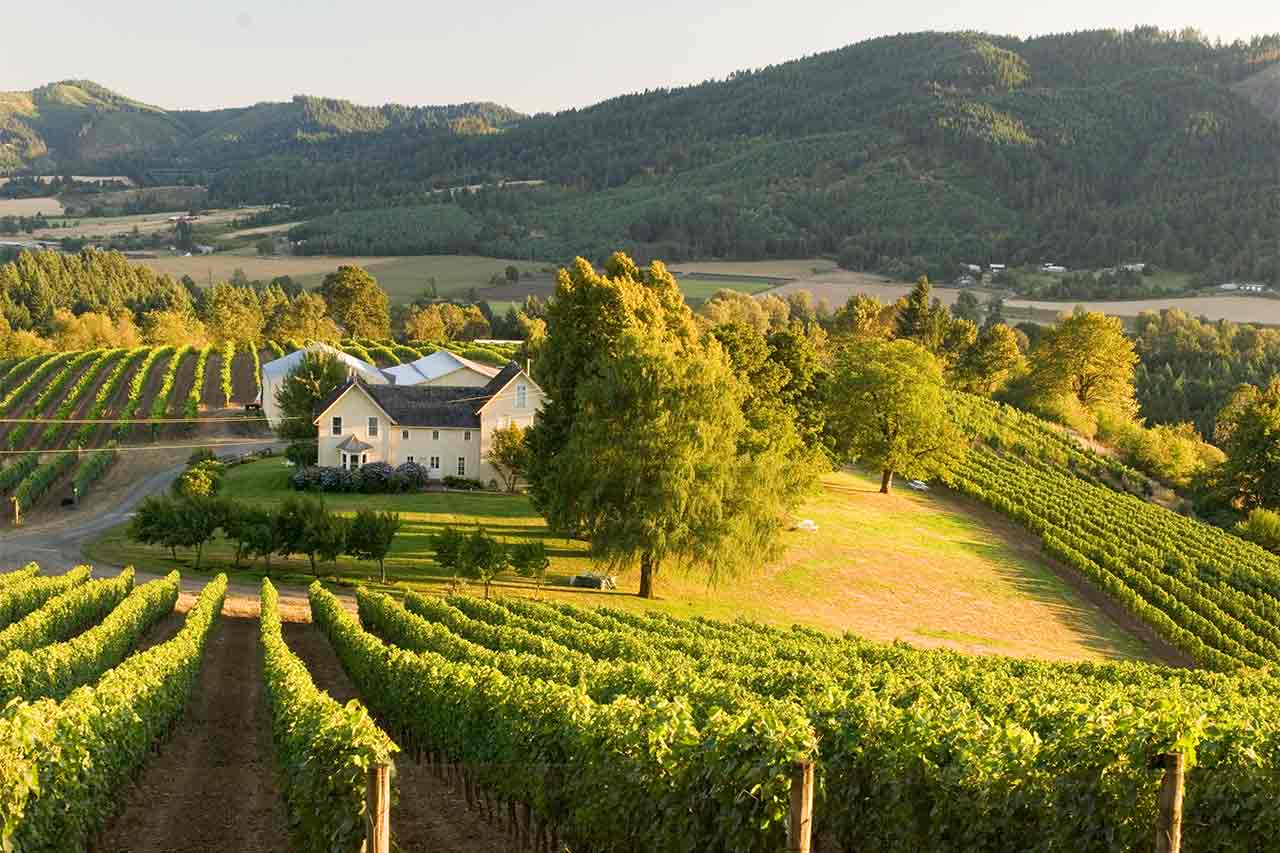 David Hill Vineyard Winery boasts some of the the oldest vines in the Willamette Valley. Oregon wine pioneer Charles Coury arrived in 1965 and planted Pinot Noir grapes with root stock from Alsace and Burgundy, and cultivated these Pinot Noir clones on the property in Forest Grove. He also planted an assortment of white wines, such as Gewürztraminer, Pinot Blanc and Riesling, which are still on the property today. While Coury no longer owns the property, his legacy and contributions to Oregon wine remain. 

Tualatin Estate Vineyard, established in 1973, is another of the region's oldest and most respected vineyard sites in Oregon's Willamette Valley. Wine grapes from this 145-acre vineyard have produced world-renowned wines for more than 40 years. Today, the site is owned by Oregon's largest winemaker, Willamette Valley Vineyards, which still produces wines from this historic vineyard.
After a day of wine tasting enjoy dinner at the Greater Portland region's most respected and highly acclaimed Japanese restaurant, Syun Izakaya. Enjoy a large variety of sushi and sashimi, traditional Japanese hot dishes and noodles and more. (Open nightly for dinner)