The fall season officially returns next week but in Oregon's Tualatin Valley, the leaves are already beginning to change. Colors of gold, burnt orange and rusty magenta can be seen in the deciduous trees, ruby red and bright green apples are ripe for the picking and soon brilliant orange pumpkins will be ready to carve. Here are some of the places to get your leaf peeping on and see the autumn colors in full effect.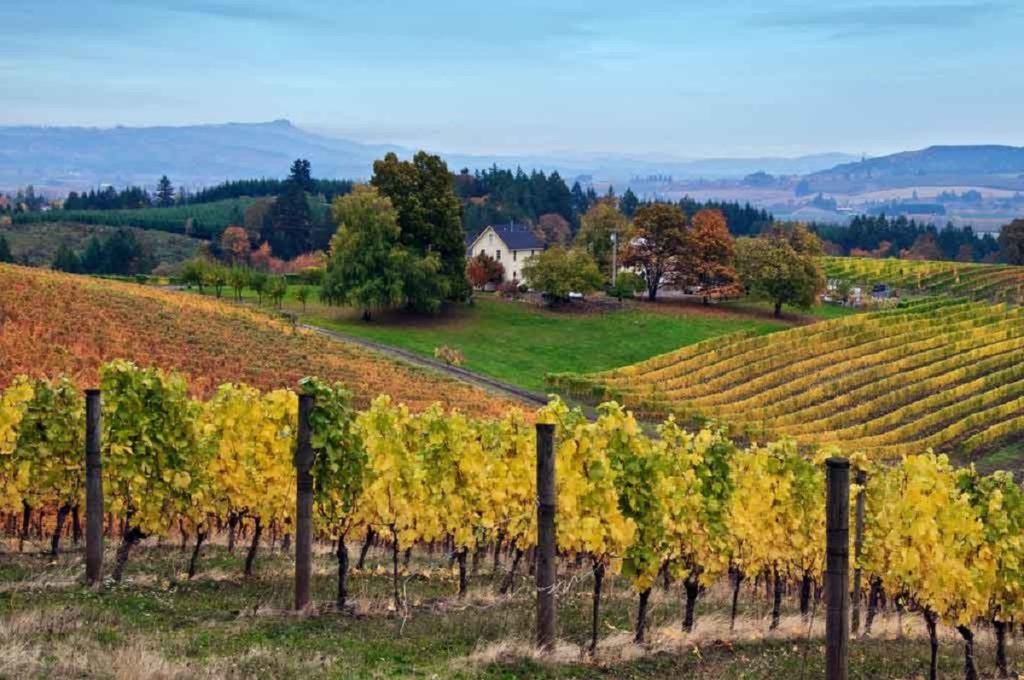 Tualatin River
If you're on the adventurous side, spend some time kayaking or canoeing on the calm, meandering Tualatin River National Water Trail to see some amazing fall colors. Or if you would like to keep your feet on dry land, bring an outdoor picnic to enjoy along the banks of the Tualatin River. Pack snacks from the Beaverton Farmers Market (Saturdays) or the Tigard Area Farmers Market (Sundays) to feast upon at Cook Park or on the dock at Brown's Ferry Park. The tree-lined riverfront will be an ombre of colors with the yellow leaves creating a golden shimmer in the river's reflection.
Wine Country
Take a drive through Tualatin Valley's wine country on the Vineyard and Valley Scenic Tour Route. This 60-mile driving tour offers the best views of Tualatin Valley's agricultural side. As harvest season progresses, the leaves on the vines will turn a beautiful bright yellow color which makes for a beautiful backdrop to sip wine.
Bald Peak State Scenic Viewpoint
Through the Douglas fir woodlands of Bald Peak, the trees give way to a stunning view of the Chehalem Hills. Photographers love Bald Peak at sunset—and you surely will, too. From this viewpoint, visitors can view Tualatin Valley to the north and Yamhill Valley to the south. On a clear day, visitors can see Mt. Hood, Mt. St. Helens, Mt. Jefferson, Mt. Adams, and Mt. Rainer. This is an ideal spot to witness the colors of fall throughout the valley.
Produce Farms
Tualatin Valley is home to several apple farms that are open during the late summer and fall months. Here is where visitors can see the colors of fall in the trees and the produce alike. The farm store at Oregon Heritage Farms offers up to 10 apple varieties of all colors, homemade cider, and other fresh local produce. Bell's Orchard in Beaverton is a family-owned, u-pick fruit orchard growing delicious varieties of pears and apples, as well as honey from the farm bees. Sherwood Orchards is a 150-year-old, 26-acre, u-pick orchard with 2,000 fruit trees offering many unique varieties to pick your own apples (please bring your own containers). The apple trees at these farms will turn from green to beautiful shades of yellow.
Tualatin River National Wildlife Refuge
In October, as the fall migration season begins, waterfowl at the Tualatin River National Wildlife Refuge increases. Their fall habitat at the refuge is your chance to see fall colors beyond the leaves and by feathers instead. It truly is a fall experience for its flora and fauna.
Don't miss out on the fall colors that can be found throughout Tualatin Valley!